May 3rd 10 days post-op
Tripawds is a user-supported community. Thank you for your support!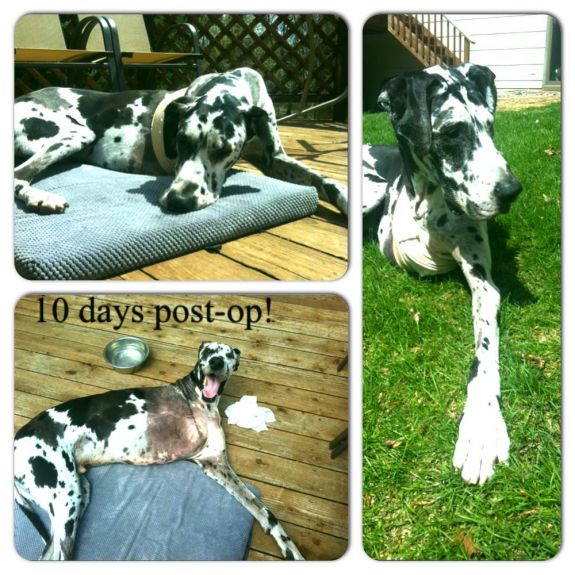 Everything going pretty smooth the last few days! Slowly decreasing our pain meds (well we are about out) per our reg DVM, should be in contact with the U of M this coming week with our next step. Getting around okay. He spends a good amount of time laying down so I think he is more so stiff more than sore (even though he has gotten more massages than me EVER!) when he gets up. I am walking him around the yard more and he even bolted after a squirrel for about 3 strides before I gave him "the look".  He is definitely learning that if he doesn't eat his normal kibble he gets yummier things, go figure, but still is eating so I am happy. I purchased that Natural Pet Select food, they keep in a cooler at the pet store and have been hiding his pills in that and it seems to be working for now. Only thing I have noticed is it seems like he is putting so much more weight on his upper half and I really wish he would start using those powerful hindquarters of his! But can't ask too much from him, he will get it soon. Until he does I guess I am his personal masseuse. Can't wait for his sutures to come out any day now!
Kisses!
Nikki and Rio